Purchase tickets for Flourish here.
Amazing things happen when women work together. That's why olive & elle is teaming up with six local artists and floral designers to present FLOURISH: A beautiful evening at olive & elle to benefit House of Hope.
Join us on Friday June 8th as we showcase the talents of artists Christina Knittel, Madelyn Hamilton, and Vikki Drummond and floral design studios A New Leaf, Classic Creations, and Petal + Vow. Each artist and designer will present a work or arrangement that compliments one of our three expertly styled beds. Will Romantic, Natural, or Modern be your favourite?
Tickets for the event are $60 and include your Niche Wine for the evening, nibbles from Start Fresh, and a chance to win a bedding package valued at $1000. 
Proceeds for the evening benefit House of H.O.P.E, an arm of H.O.P.E. Outreach, which provides nighttime outreach to homeless and/or sexually exploited women in Kelowna's downtown core. House of H.O.P.E. offers a safe and/or recovery house for women, helping to connect them to necessary community services to address all aspects of recovery including mental health, homelessness, addiction, and trauma.
Offering 10 beds for short or long term stays, the safe house is divided into two separate, fully functioning homes with 5 beds in each home and serves teens and women who reflect diversity of ethnicity, language & age.
Since opening in 2010, 250 women have stayed and healed at the house. If you are unable to attend FLOURISH but would like to help provide safe spaces for women, please donate to H.O.P.E Outreach and House of H.O.P.E.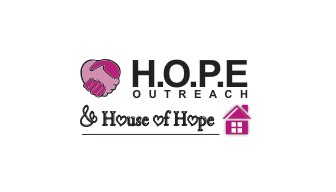 ABOUT THE PARTICIPANTS
Christina Knittel, BFA
I'm one of the lucky ones that gets to call Kelowna, BC my home. This place is abundantly inspiring for an artist. My passion for colour drives me to paint. I'm insatiably curious, create intuitively and find immense joy in the process. I believe in art's ability to create meaningful connection and build strong communities. My mission is to create work that stirs happy emotions, creates space for reflection and a sense of personal well being.
Madelyn Hamilton, BFA
I am a long time resident of West Kelowna. My work is a focus upon the natural world, is brightly coloured and most often highly textured, as in nature.
Vikki Drummond
Born in Burnaby, BC, Vikki moved to the Okanagan with her family in 1973.  Vikki lives in Kelowna with her joyful daughter and her funny, obnoxious husband. Oh, and their dogs Henry Higgins and Stella.  She is currently represented by ARTEFunktional Gallery in Kelowna, Ashpa Naira Gallery in Vernon, BC and Tumbleweed Gallery in Penticton, BC.

A New Leaf | Melinda Murovec
Surrounding myself with beauty and creating spaces that feel harmonious by reflecting nature is important to me. I have been able to do this through floral design and first found my love for it as a child in my grandmother's garden. I have always designed florals for my family and friends since I can remember and that organically turned into my vocation. 

Classic Creations | Christina Jenion
I have always loved flowers and gardening, and find such peace and happiness with both. After relocating to the Okanagan from Ontario with my husband Jon, I started Classic Creations in 2009. I have now designed over 250 beautiful events and weddings with many very happy clients. When I'm not in the studio designing, I'm kept very busy with my two young boys, who also have a love for flowers!
Petal + Vow | Jenner Simpatico
Executor of the floral arts. Okanagan based. Haver of fun. I LOVE my job. Seriously. I catch myself smiling all of the time. I'm so grateful to be doing what I do. I feel exceptionally fortunate to have worked under so many talented designers over the years. I also feel exceptionally fortunate to be a part of the Okanagan's wedding industry. We're making a mark with all of the talent this valley has to offer!  It's amazing to watch, and I can't wait to see how we can push the limits for years to come.