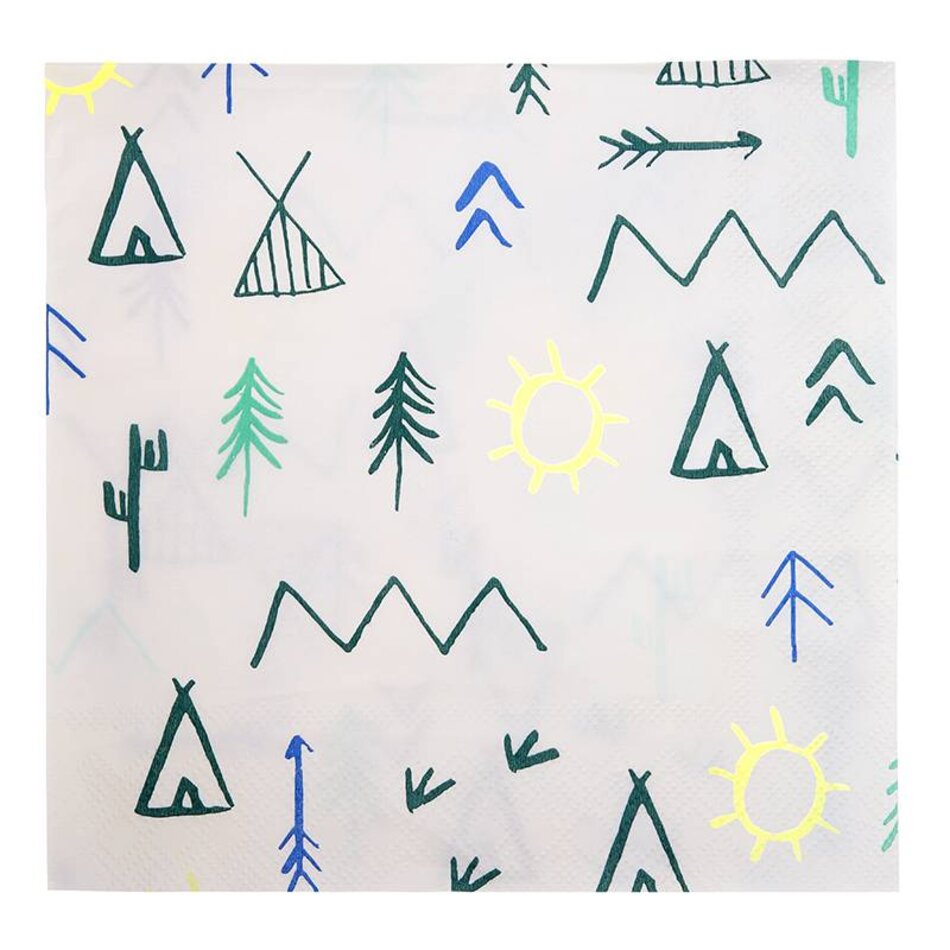 Let's Explore Large Napkins

C$9.95
Featuring a cool pattern of teepees, arrows, mountains and trees, these stylish party napkins are perfect for a troupe of little adventurers.
Free shipping on orders over $150
DETAILS
Pack contains 20 napkins.
Napkin size (unfolded): 13 x 13 inches.
Pack size: 7 x 7 inches.