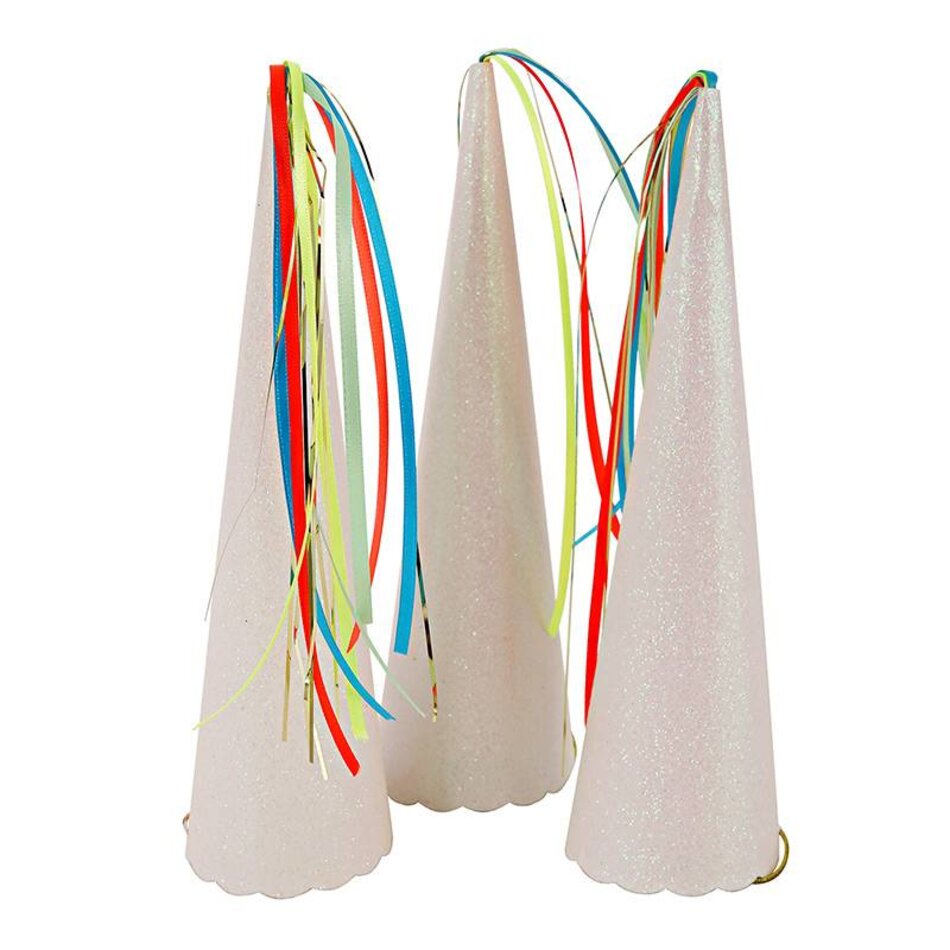 Meri Meri Unicorn Horns

C$19.95
Add the magic of unicorns to your party with these fabulous unicorn horn party hats. Each hat is crafted with sparkly glitter paper and embellished with a coloured ribbon.
Free shipping on orders over $150
DETAILS
Pack contains 8 party hats.
Hat size: 2 x 2 x 9 inches.
Pack size: 2 x 2 x 14 inches.